---
Swedish Massage
(Relaxing massage)
30 minutes - $40
45
minutes
- $50
60
minutes
- $60
90
minutes
- $90
Deep Tissue Massage
30
minutes
- $45
45
minutes
- $55
60
minutes
- $65
90
minutes
- ​$95
(recommended)
Hot Stone Massage
60
minutes
- $75
90
minutes
- $105
Prenatal Massage​
50
minutes
- $55
Thai Massage
(An ancient technique which uses compressions, pressure points, and assisted yoga stretches.)
60
minutes
- $70
Headache Relief Massage
(Includes a scalp treatment with headache relieving essential oils. Focuses only on head, face, neck and shoulders.)
30 minutes - $45
Foot Massage
(Focuses only on feet. Includes foot stretches and foot scrub. Enjoy a tub of hot water to soak your feet at the end.)
30 minutes - $45
Couples Massage
(This new option allows you to spend, relaxing quality time with a loved one.
This massage is in home only, meaning two therapists travel to your house to give the massage.
After the massage is finished, you may simply stay in your home to relax!
Let the therapists do all the work! Add-ons options for this massage are dry brushing, and essential oils.)
Swedish Couples Massage
$220
Deep Tissue Couples Massage
$230
Deep Tissue and Swedish Couples Massage
(one swedish one deep tissue)$225
Add-ons - $10 each
BOGO 1/2 off
Essential Oils
A blend of essential oils can be made specifically for you, by request.
​There are also a wide variety blends available.
The oils used are from the brands Dotera, Young Living, and Rocky mountain oil.
AVAILABLE FOR COUPLES MASSAGE!
​
Hot stones on back
Hot stones help relax your muscles even more, and add a very relaxing finish to your massage. (
Not available with couples massage.)
Foot Scrub
Enjoy a relaxing foot massage and foot scrub at the very beginning of the massage. The scrub is made of coconut oil and epsom salt, along with other oil blends if requested.
(
Not available with couples massage.)
Dry Brushing
Dry brushing
assists in the shedding dead skin
cells and encourages new cell renewal. This results in smoother and brighter skin. It also helps improve lymphatic drainage and blood circulation. Dry brushing is known to reduce cellulite, and support muscle tone.
AVAILABLE FOR COUPLES MASSAGE!
Not sure which massage is right for you?
Call or text today!
​​240-217-2590
Adjustments may be made by request to meet your needs.
Discounts may not be combined with other discounts or gift certificates.
Discounts may only be used on 60 minute and 90 minute massages.
Powered by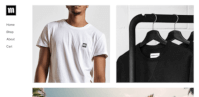 Create your own unique website with customizable templates.